About
One lap around our track is .1 of a mile- so 10 laps would equal 1 mile.
Hours:
Fees:
See membership options.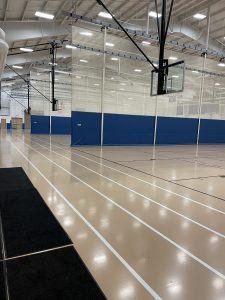 Please Note:
Track must have a membership (minimum of one month) to use the facility (courts, track, fitness center, pool, locker rooms). No daily I.D. cards or drop in fees will be accepted.