About
Divisions: Pinto- Ages 6, 7, and 8 years old (239002-R) Mustang- Ages 9 and 10 years old (239002-S) Bronco- Ages 11 and 12 years old (239002-T) Pony- Ages 13 and 14 years old (239002-U)
Games will be on Mondays and Fridays. This season will last 6 total weeks. Games/Practices will start August 23rd and go until October 1st. Practices will be based on volunteer participation and field availability.
When:
August 23rd- October 1st: Mondays and Fridays
Fees:
Resident $75/Non-Resident $75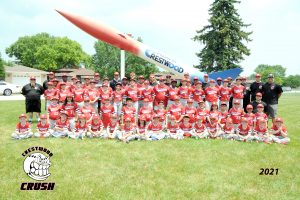 Registration:
Register at Crestwood Recreation and Wellness Center The registration deadline will be August 1st.
Please Note:
For more information about the 2021 Fall Baseball Season, contact Cori Herbert or Rocco Mossuto at the Crestwood Recreation and Wellness Center at 708-371-4810