About
A great class for those new to yoga and those who want to continue their practice. Modifications will be given to accommodate all levels. Class includes breathing techniques, strengthening, stretching, and meditation. Please wear comfortable clothing and bring a yoga sticky mat and a towel to class.
When:
Hours:
Where:
Crestwood Recreation and Wellness Center- 5331 W. 135th St Crestwood, IL 60418
Fees:
Resident: $ 41
Non-Resident: $ 46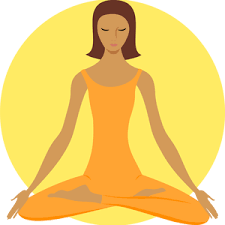 Registration:
PRE-REGISTRATION IS REQUIRED Come in person to the CRWC to register.
Instructor:
Dr. Brendan Meany
Hello! My name is Dr. Meany. I graduated from Winona State University with a degree in Social Science/History Education, a master's from Emporia State University in Kansas in PE, Health, and Recreation, and a doctorate in Sport and Performance Psychology from the University of Western States. This is my 14th year teaching Competitive Sports, Yoga, and Driver Education.